 BinaryCodedBrain is a Visual Artist that fuses his love for geometry, programming code and music in a single act, an extension of himself performed in real time through a perfect sync between computer graphics movements and music mood.
Axis – Romaeuropa Festival: DIAMOND VERSION
#Installations
/
When
2014 /
Where
Brancaleone, Rome /
How
Processing, Arduino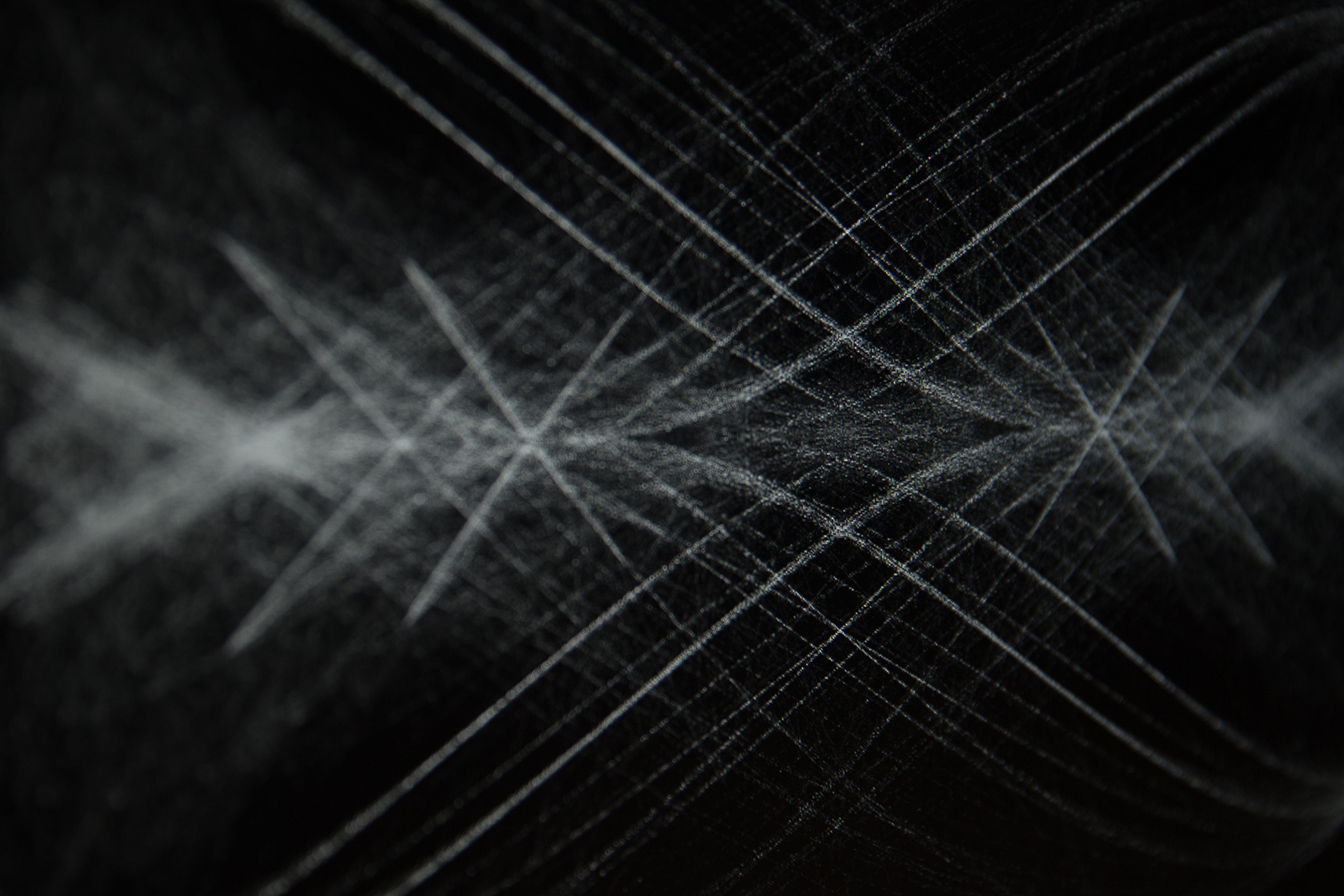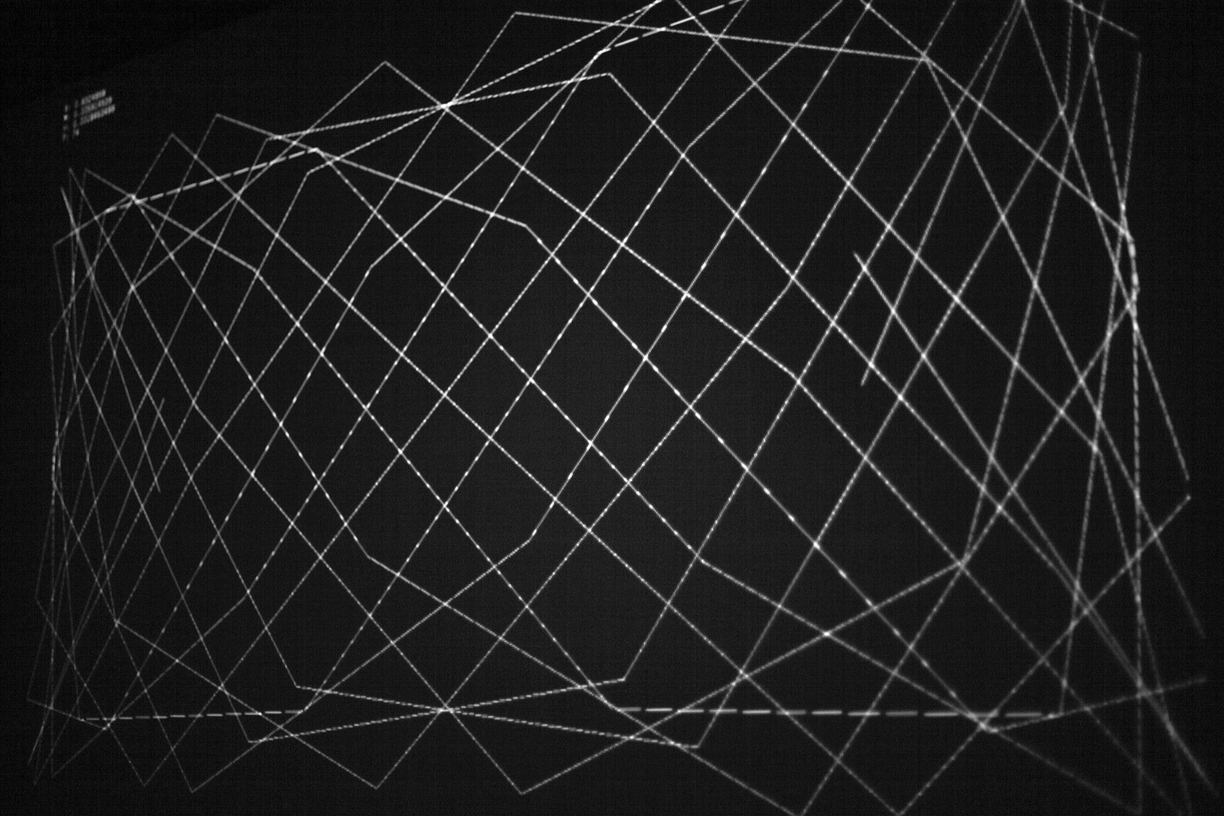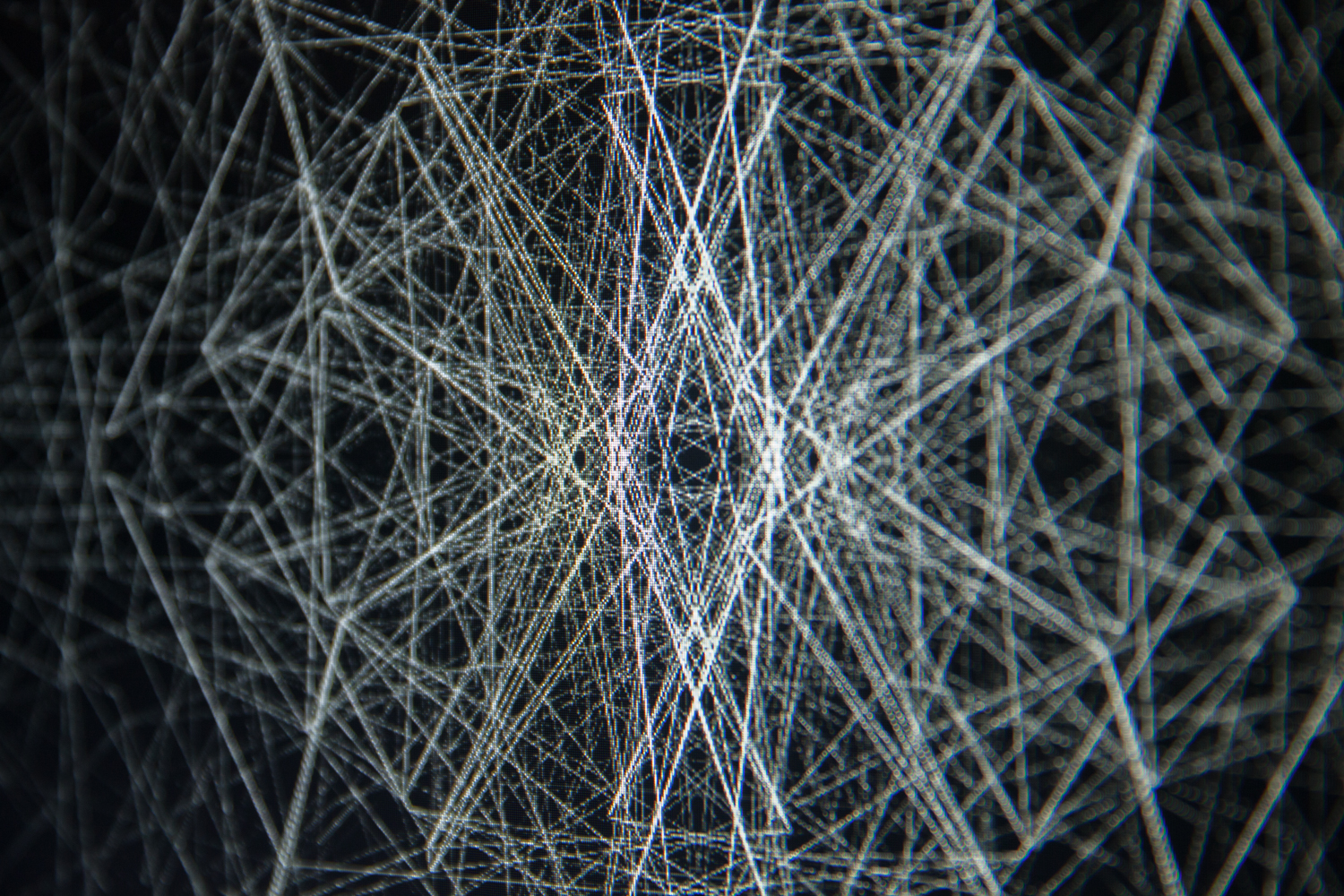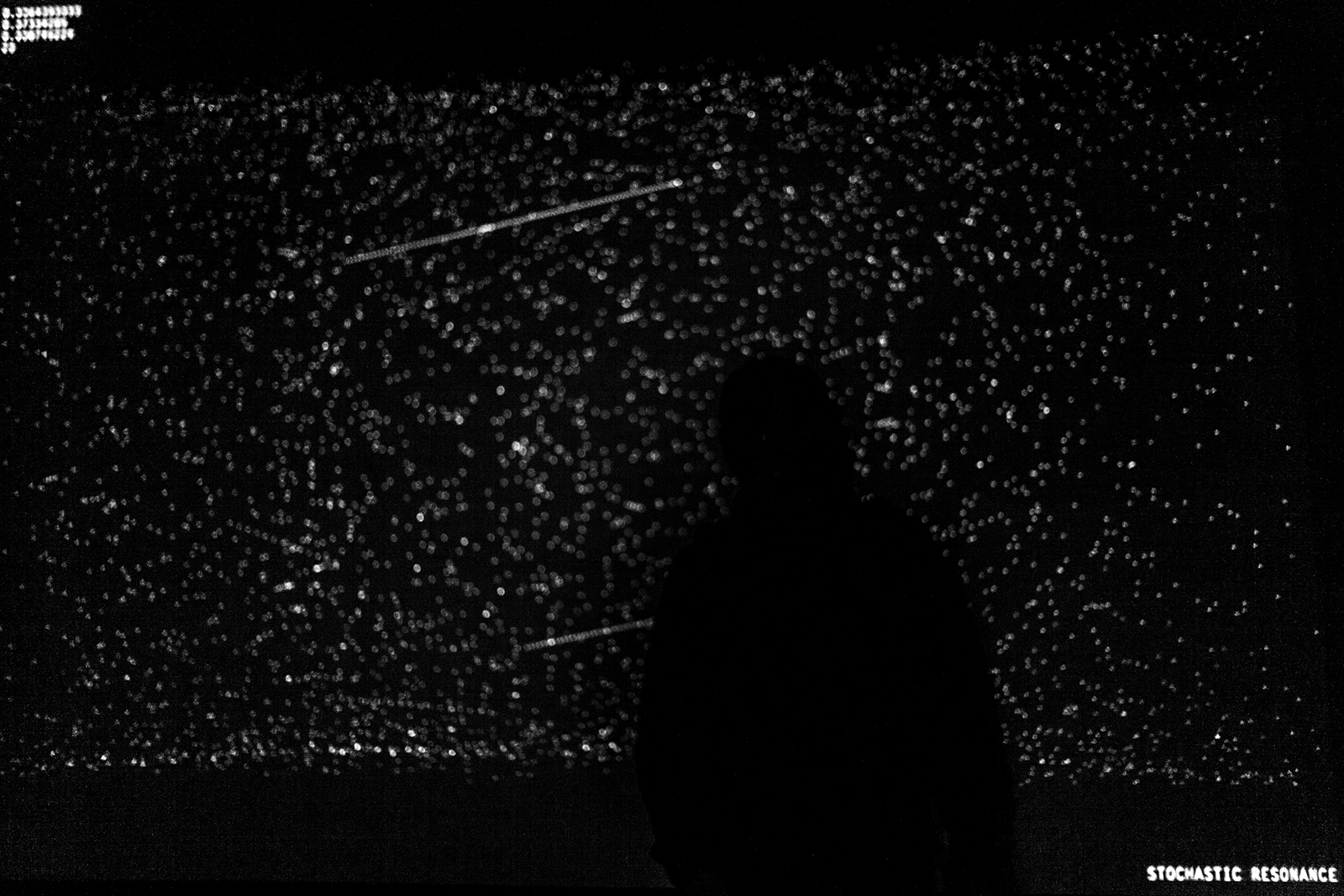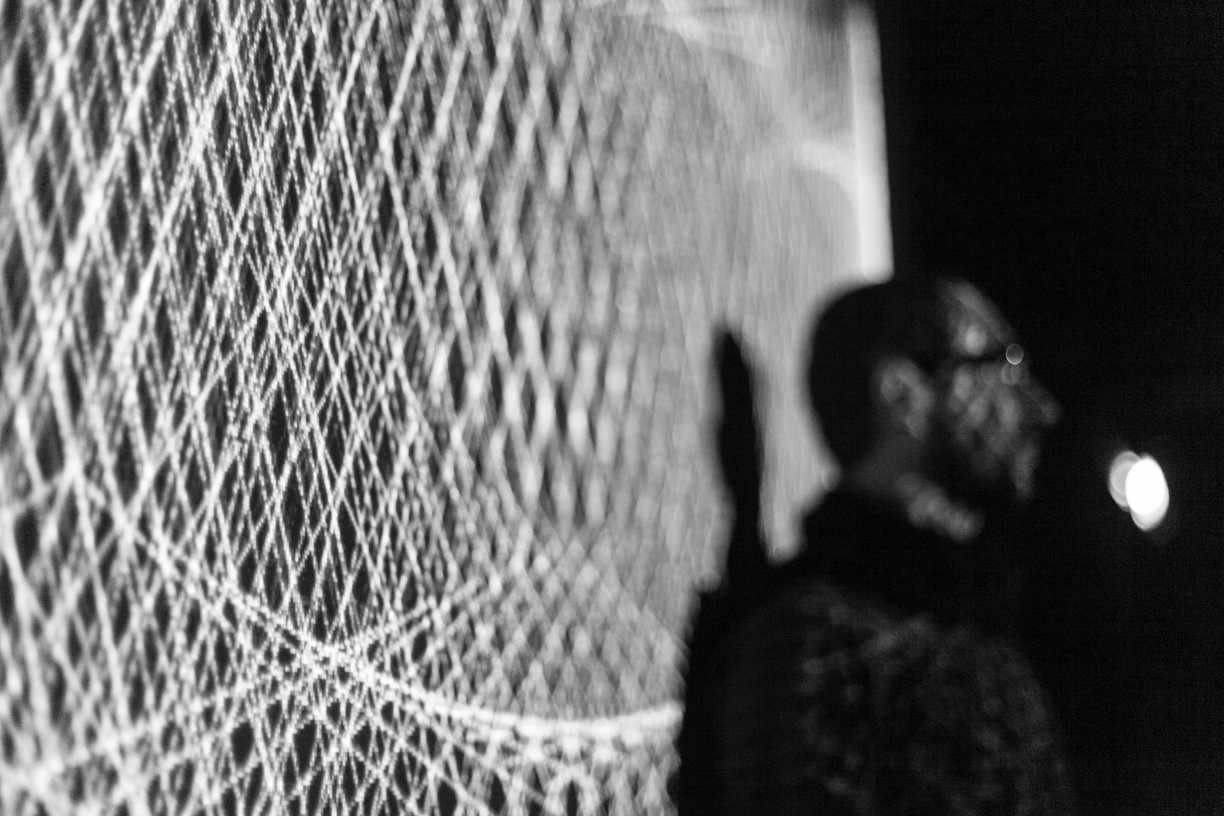 L'installazione video interattiva si cala nel contesto prendendo forma tramite i suoni dell'ambiente circostante e interagendo con quest'ultimo e le persone che si muovono in esso.
Una scultura in legno percepisce il movimento, la presenza, di tutto ciò che entra nello spazio o che lo attraversa e comunica con il video, con l'intento di attrarre l'attenzione aumentando la complessità delle immagini generate.
L'installazione si pone come ponte tra il mondo digitale e il mondo analogico, la scultura in legno, poiché sensibile verso la presenza umana su diversi livelli, rappresenza il fulcro, l'asse dei due aspetti in gioco, la calda fisicità umana e la fredda razionalità digitale.